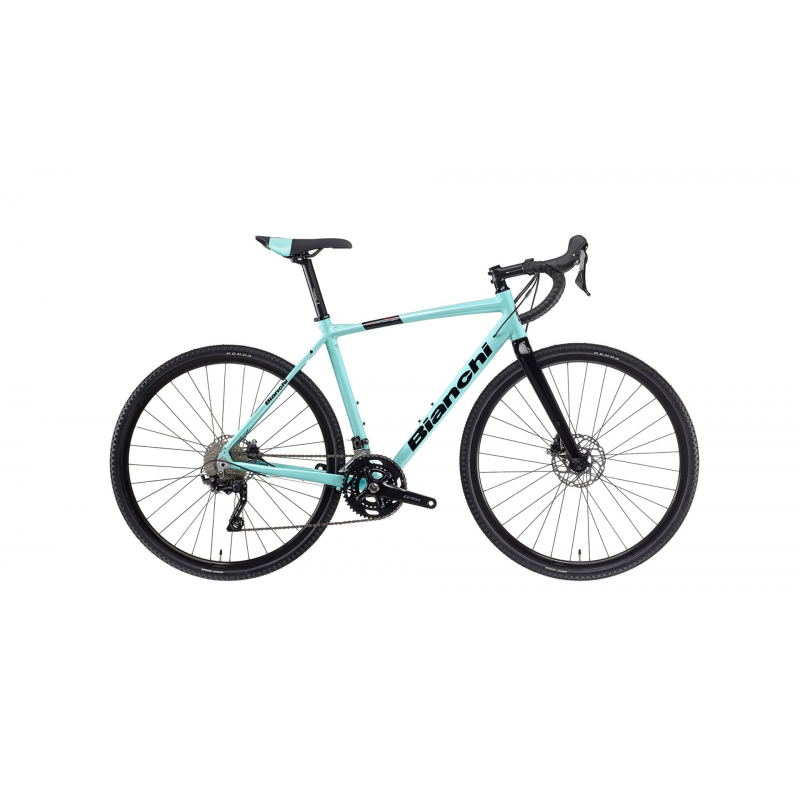  
BIANCHI VIA NIRONE 7 ALLROAD - SHIMANO GRX RX400
BIANCHI VIA NIRONE 7 ALLROAD - SHIMANO GRX RX400
BIANCHI VIA NIRONE 7 ALLROAD - SHIMANO GRX RX400
Bianchi Bike Via Nirone 7  is an ideal model for people who start their adventure with gravel or road cycling. High-quality aluminum frame, light weight and comfortable geometry allow you to feel the pleasure of driving the Italian manufacturer's bikes.
Size
47, 50, 55, 57, 59, 61 cm
Weight
9400g
Frame
VIA NIRONE 7 alu, hydroforming tubing
Fork
Bianchi Alu/Carbon w/Kevlar, 1.1/8"
Wheels
Reparto Corso R-500
Crankset
Shimano FC-R345-L 50/34 170mm
Derailleur rear
Shimano Sora 9s
Derailleur front
Shimano Sora 9s
Cassette
Shimano 12-27
Shifters
Shimano Sora 9s
Brakes
Reparto Corse RC-471
Handlebar
Reparto Corse 400 mm
Stem
Reparto Corse 100 mm
Seatpost
Reparto Corse
Saddle
San Marco Era Glamour
Tires
Vittoria Zaffiro Slick 700x25C